More progress. This piece is now about 16 inches by 5 inches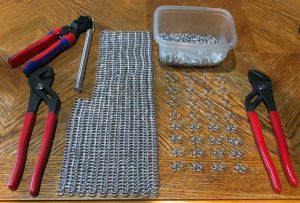 The small coil of wire on the left is ready to be cut into rings. On the right are several small "fivelet" units ready to be added to complete the row, and several rings ready to join them with.
So far I've put about 8 hours into the project.