A few weeks ago I decided to make a new journal. Just something to write in, and something to practice my bookbinding skills with.
I ordered one hundred loose sheets of A4-sized 52gsm Tomoe River paper from Goulet Pens. When it got here I folded it all in half and sewed it into eight-sheet signatures, and one four-sheet signature. Then I sewed them together and glued the spine together and added a narrow red ribbon. I used a couple of pieces of foam board to pad them and put the whole thing in my book press.
Today I trimmed and sanded the edges of the signatures smooth and started working on the case. My wife had bought some material to make throw pillows for our couch but decided it didn't match the quilt she had made. I used it to make book cloth and used a couple of pieces of masonite I had laying around to make the case.
Here's the end product…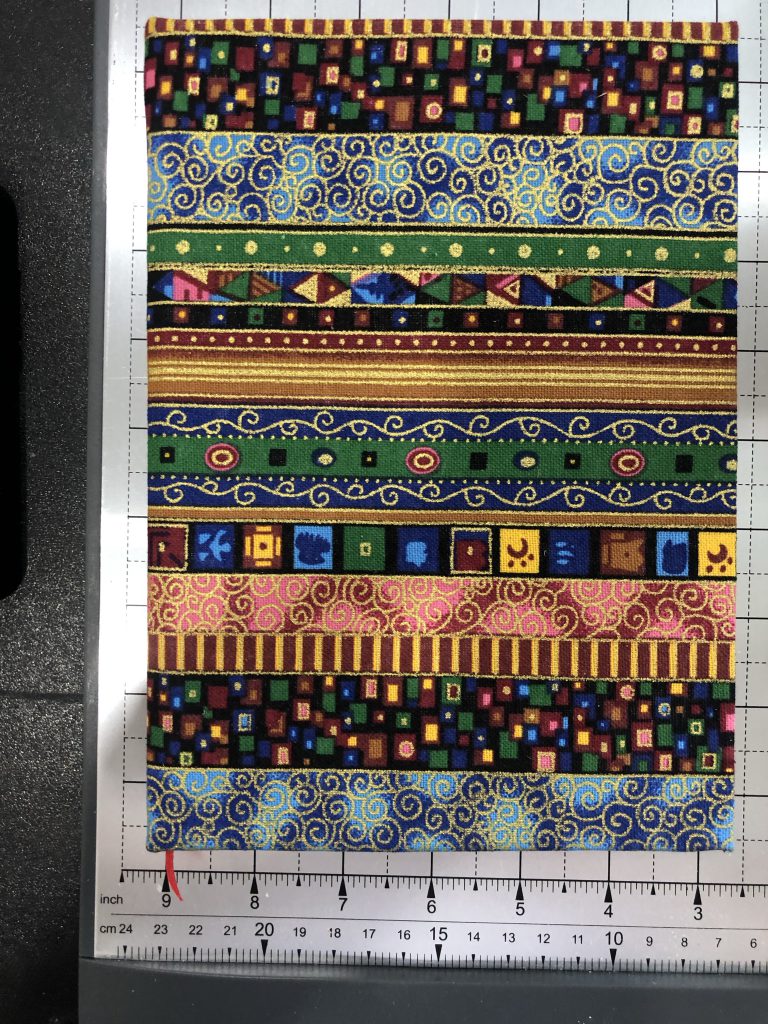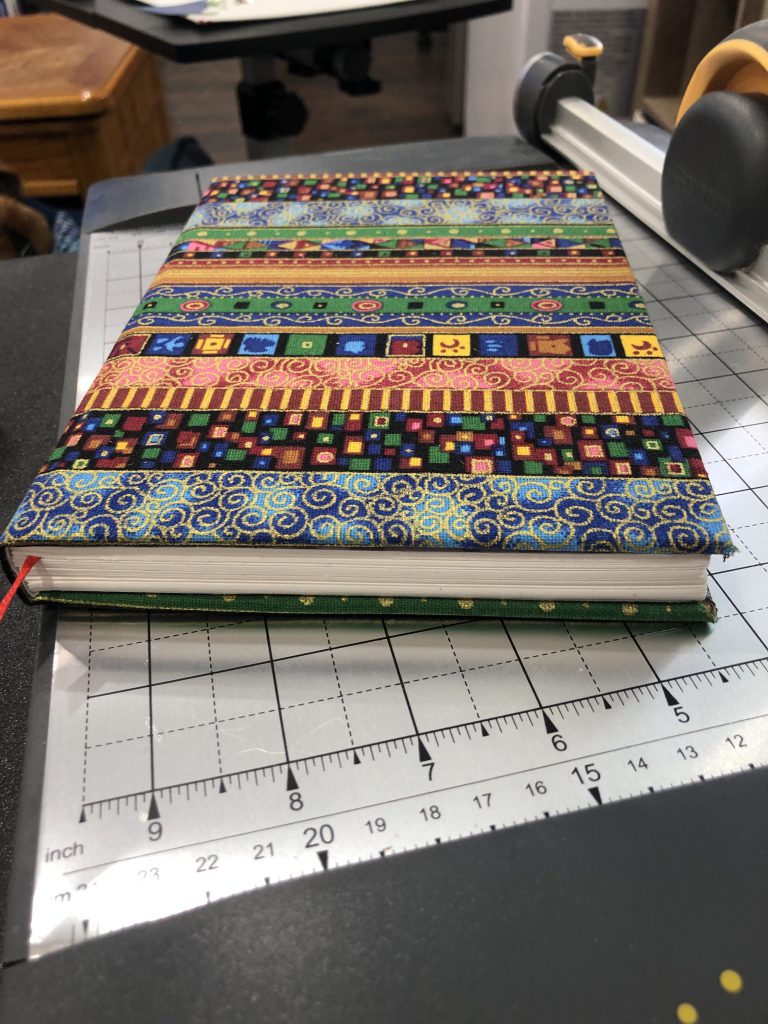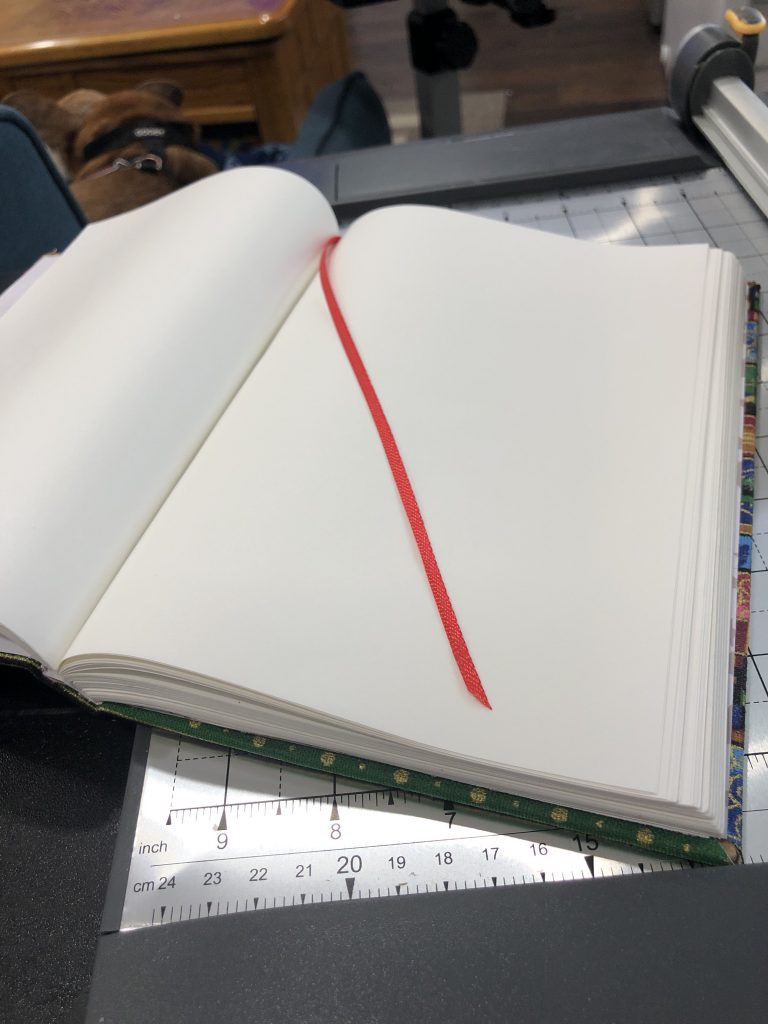 I had fun with this project. Now to fill it with words.